One recruiting platform to streamline your hiring process.
A modern and easy-to-use recruiting platform loved by hiring managers and applicants worldwide.
See how it works
Create beautiful job ads in no time
Move past traditional, text-based job ads that are difficult to apply to and say little about why someone should work for you. Whether you are a developer or an HR professional, Jobylon empowers you to create beautiful job ads with custom application forms in no time. These rich, mobile-friendly job ads give you complete control of your employer brand.
Job ad creation based on custom templates

Approval flows ensure that only approved jobs are going live

A user-friendly and mobile candidate experience

Custom job application forms

Collect video applications

One-click applications with or without a CV
---
Promote your vacancies to your ideal candidates
Attract and influence your ideal candidates by expanding the reach of your vacancies. With Jobylon you can post your vacancies to multiple free or premium job boards, social networks and candidate forums with one click. This is done in a completely independent way whether with your own agreements and prices or if you want to use ours. Whatever is best for you is best for us!
Free job posting and advertising on multiple job sites

Wide range of premium job boards

Social and targeted recruiting campaigns in order to reach the passive candidates
---
Applicant tracking
Reviewing resumes and proceeding with the best candidates forward is one of the most crucial steps of any recruiting process. Jobylon streamlines these tasks by keeping all the necessary information and tools in one place. The candidate page in Jobylon displays a full overview of application data in one single place, whether they are resumes, answers to application forms, tests or any additional files that have been submitted.
Manage all applications, sourced candidates and internal referrals in one place
Customise and view applicants based on your liking and requirements
Use filters, facets and search to find candidates easily
---
Enterprises trust Jobylon globally to streamline their recruiting. With its intuitive and easy-to-use interface, dedicated support, and proactive service, Jobylon helps to hire teams through every step of the process.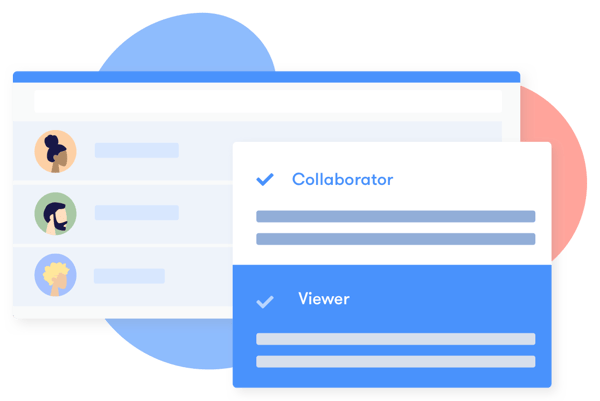 Hire collaboratively
Effectively create the hiring team you need for each particular vacancy with Jobylons permission control which allows you to manage different levels of access to your account. It enables you to assign several groups, roles and responsibilities to various members of your hiring team to empower each individual in the team with the access they need to set them up for success.
Support for Single Sign On (SSO)
No limit on invited users, whether it is external agencies or support functions internally
Easy onboarding and setup for everyone involved
---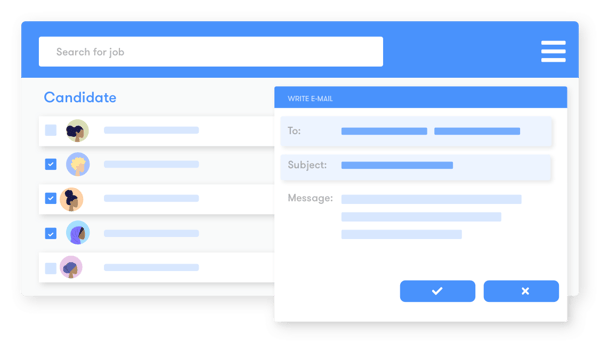 Modern candidate communication
It's essential to keep the team up to date with real-time candidate communication! Jobylon's 2-way email sync means that whether you email a candidate directly from Jobylon or your own email account, the entire conversation is tracked and displayed on the candidate timeline. There's no need to forward emails, or switch between applications as they are visible to the entire hiring team.
Support for SMS
Schedule e-mails and send them at a later stage
Set triggers and automate tasks when sending a message
Create custom email templates and enable bulk actions
---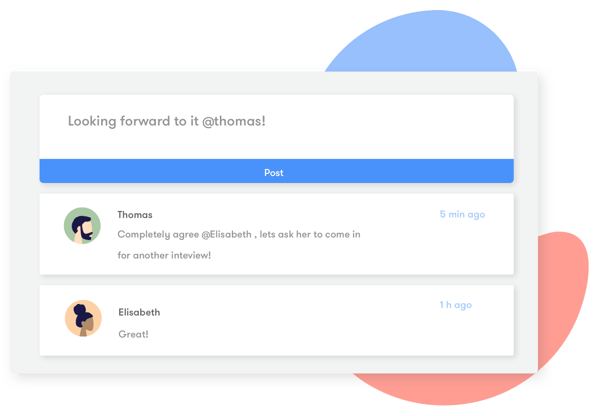 Comments & the candidate timeline
Keeping track of candidate feedback is easy with Jobylon. Comments are organized and can be viewed as a timeline on the candidates profile. Lean communication flows are established by @mentioning colleagues to notify them as they'll directly receive an email notification with your request.
Create tasks and assign them to your hiring team members with deadlines
Share applications with external viewers with secure links
A complete log of the candidate history and all actions taken
Post hidden notes, only visible for selected users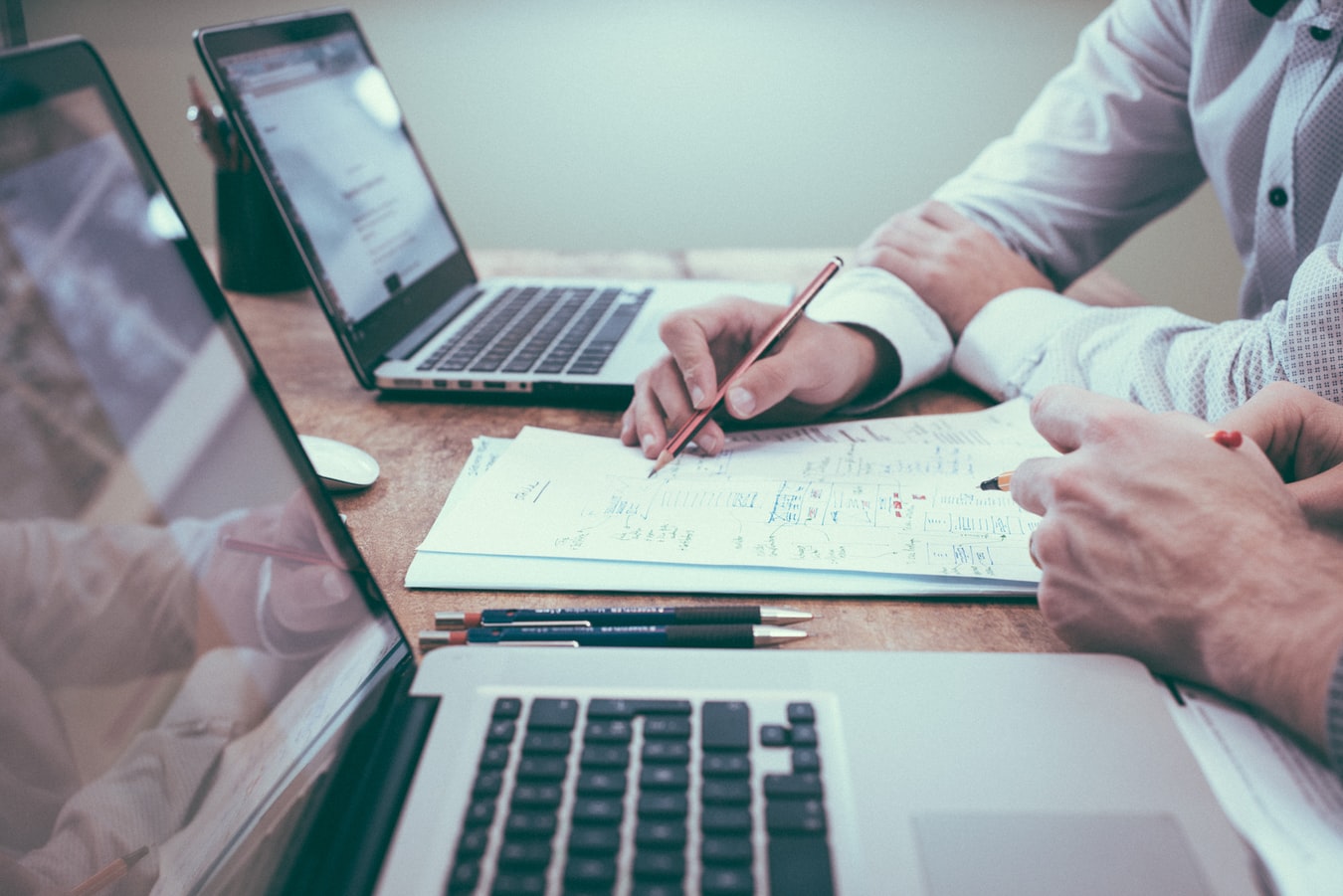 A recruiting platform you and your colleagues will love
Request a demo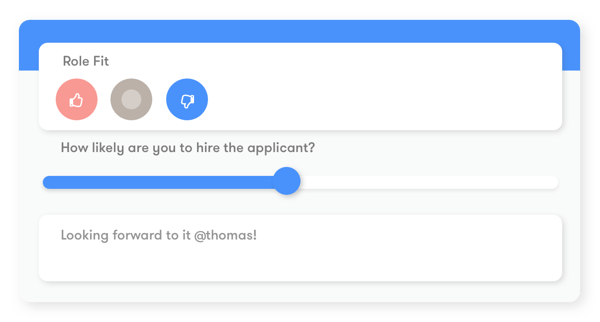 Candidate scorecards & evaluations
Create custom feedback forms and scorecards to get feedback on all candidates at every stage of the recruitment process.
Custom feedback forms for different positions
Request feedback when scheduling interviews
Get an overall glance at your team's feedback from one view
---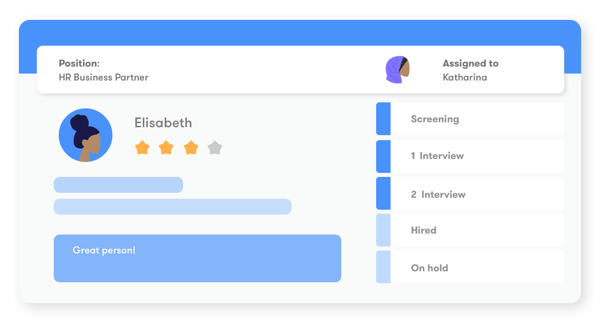 Recruiting Pipeline
Easily customise and structure all steps of the recruiting process according to your specific needs.
Different stage types to better structure your pipeline
Set reminders and trigger notifications when applicants are idle for longer durations of time
Define and track lost reasons to better understand why you are losing applicants
---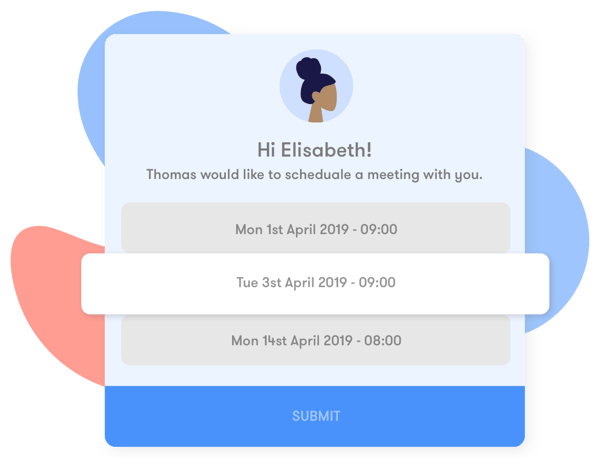 Scheduling & Calendar
Scheduling interviews often takes a lot of time and can be frustrating to organise them all. Scheduling through Jobylon makes it easier and allows you to send proposals to candidates to enable self-scheduling.
Sync your calendar to view your and your team's availability
Book a meeting room with ease
Send proposed slots to multiple candidates and allow them to select a time that suits them best
---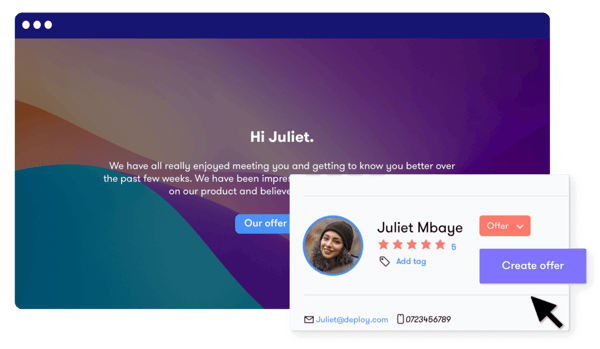 Branded & personalised offer letters
Get your best candidates to accept your offer faster.
Once you've decided on the best candidate, you want to move fast. Our new offer letter management empowers you to get offers out to candidates as quickly as possible and streamlines your entire process. Stand out from your competitors and easily communicate the reasons to accept the proposed offer and join your team.
Explore offer letters
---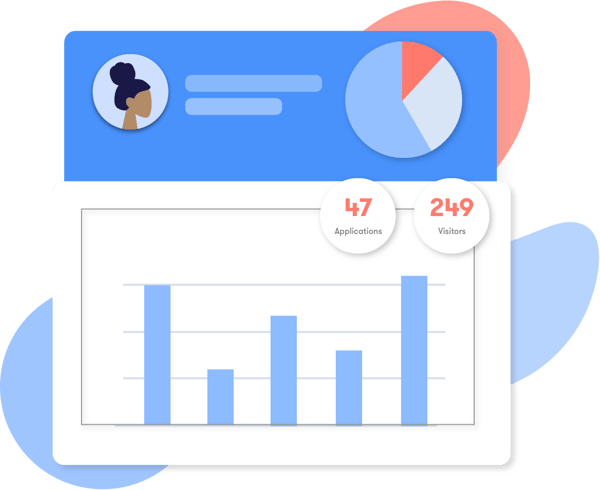 In depth reports & insights
Learn and continuously adapt with reporting by understanding what's working for you and what doesn't. Jobylon's analytics options will give in-depth insight into how the recruiting process went, what didn't work and what was working best for you.
Track how your jobs are performing in real-time and overtime
Learn what sources are driving the most views, activity, applicants and engagement
Receive your own custom dashboards, showing you the insights that you need
Integrate with your HR stack
All businesses have their recruiting and talent management needs, as well as preferences to create their unique business value and competitive advantage. Jobylon supports and integrates seamlessly with many third-party apps and partners so that you only have to focus on what really matters.