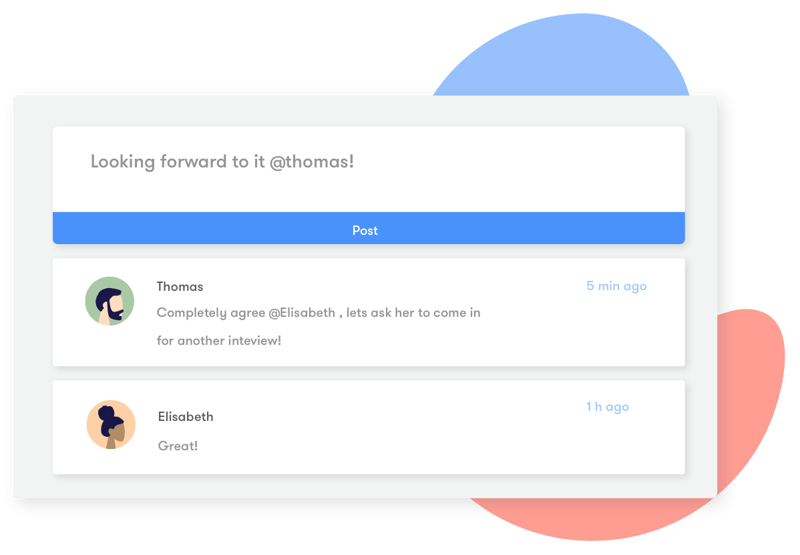 Seamless collaboration in the hiring process
Jobylon facilitates collaboration and increases ownership of the hiring process. Members of hiring teams are easily added, and access levels make sure people only see the information they should. This way, HR can empower hiring managers without worrying about sensitive data falling in the wrong hands.
Tasks and comments keep all information about candidates stored in one place and nothing needs to be shared over email. It also makes internal communication about a candidate a breeze since discussions can be held with all information available.
"Jobylon is the most efficient and user-friendly recruitment system I have worked in. It streamlines and facilitates our recruitment processes a lot. As we usually have several members included in a recruitment process it's crucial that we have a tool that allows multiple people to screen, assess, and communicate with the candidates."
Johanna Nargell
Global HR Business Partner