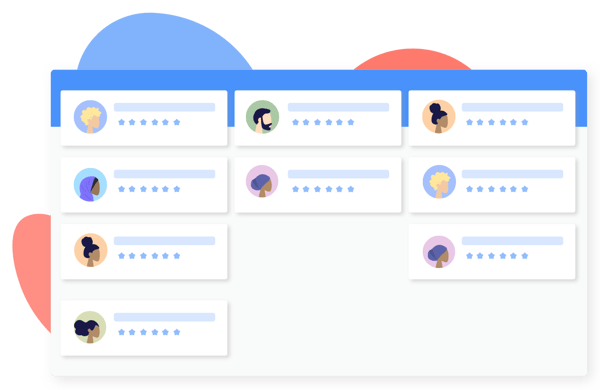 Simplify your candidate management
Jobylon makes it easy to manage candidates in a smooth and efficient way.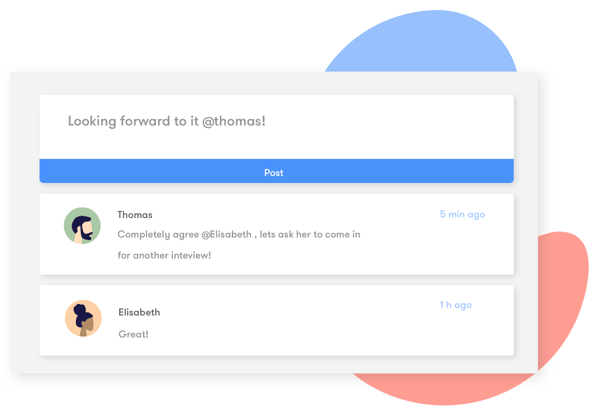 Seamless collaboration in the hiring process
Jobylon facilitates collaboration and increases ownership of the hiring process. Members of hiring teams are easily added, and access levels make sure people only see the information they should. This way, HR can empower hiring managers without worrying about sensitive data falling in the wrong hands.
Tasks and comments keep all information about candidates stored in one place and nothing needs to be shared over email. It also makes internal communication about a candidate a breeze since discussions can be held with all information available.
"Jobylon is the most efficient and user-friendly recruitment system I have worked in. It streamlines and facilitates our recruitment processes a lot. As we usually have several members included in a recruitment process it's crucial that we have a tool that allows multiple people to screen, assess, and communicate with the candidates."
Johanna Nargell, Global HR Business Partner
Business Sweden
Quick and easy overview of candidates
When you log in to Jobylon you instantly get a complete overview of your processes and candidates. Customized views make sure you quickly get the most relevant insights about each candidate and can see if anything needs to be done to ensure a positive candidate experience.
You can also find specific candidates through our powerful filter and search functionality. Our smart scanning lets you search for things like:
Keywords in resumés
Notes from interviews
Skills and competencies
This lets you quickly find the people you're looking for and also start building a database of relevant talent.
"Managing our recruitment processes in Jobylon is very efficient, intuitive, and transparent. The team at Jobylon is very kind and open to feedback, and they always help us quickly and professionally whenever we need it!"
Hanna Frid, HR Manager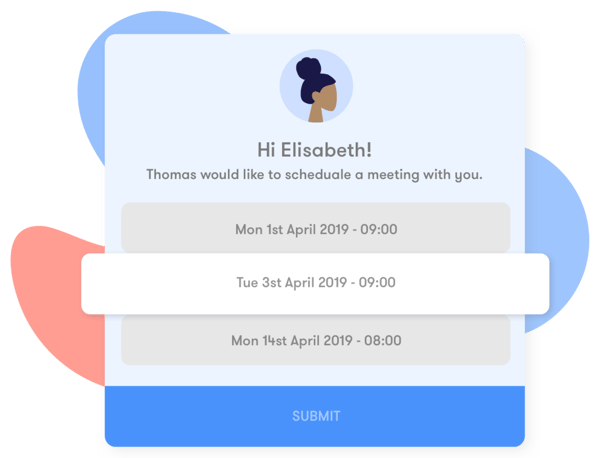 Connect your email and handle all communication in Jobylon
You can integrate Jobylon with your email and calendar and handle all candidate communication directly in one place. By eliminating the need to switch between Jobylon and the inbox you reduce unnecessary administration and save time. The integration also saves all emails directly on the candidate card so you don't have to scroll through your inbox to find that mail where you talked about the day and time for a check-in.
Calendar integration that makes interview scheduling a breeze
The calendar integration allows you to invite one or multiple candidates to interview time slots that suit you. With two clicks you choose times in your calendar when you're available, and then you send out the suggested times to relevant candidates. When a candidate selects a time it's no longer available to the others - smart right? No more back and forth when deciding a time for an interview!
"The most important thing is that we have a tool that keeps track of our applicants. We don't have any Excel sheets, we don't have applications in our inbox. We collect everything in Jobylon."
Aron Östergård, Head of HR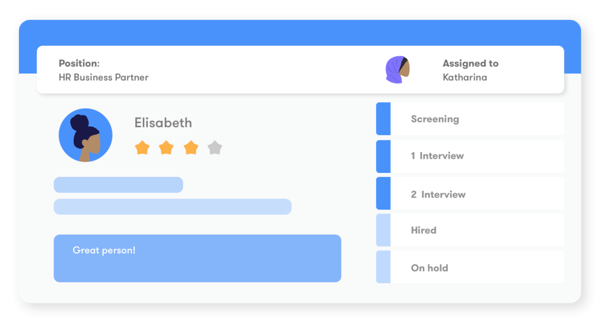 Anonymous and unbiased recruitment
Anonymous and unbiased recruitment processes increase the chance of a good hire. In Jobylon, it's easy to hide information so that you can focus on competencies and traits that predicate workplace success instead of being influenced by unconscious bias.
You can choose what information should be anonymized and in what stages of the recruitment process, it should be hidden. This gives you full control over when to present all the information about a candidate to the hiring team.