Jobylon är ett enkelt och intuitivt system som är lätt att sätta sig in i även för chefer som inte rekryterar så ofta. De är lätta att ha att göra med och jag uppskattar att de är så tillmötesgående och proaktiva i sin kommunikation med oss.
Jobylon hjälper oss till en bättre kandidatupplevelse genom att förenkla ansökningsprocessen och möjliggöra vår tillgänglighet i alla lägen. Systemet förenklar återkoppling och hjälper oss att hålla tempo i vår kommunikation med kandidater. Det är ett lättanvänt verktyg där servicen ifrån Jobylon teamet alltid är på topp. Vi kan mäta, utvärdera och utvecklas tillsammans för att hela tiden bli bättre.
Jobylon som rekryteringsverktyg ger oss möjlighet att med sina flexibla lösningar anpassa användandet utifrån vår organisations uppbyggnad. Systemets användarvänlighet gör att vi på ett smidigt sätt kan skapa enhetliga annonser och hantera ansökningar. Vi får dessutom alltid snabba svar med mycket trevligt och lösningsorienterat bemötande - det finns med Jobylonteamets attityd ingenting som inte går att lösa.
Vi är jättenöjda med vårt samarbete med Jobylon! Annonserna är snygga och det är ett mycket lättarbetat system. De som ska delta i rekryteringsprocessen förstår intuitivt hur det fungerar när de får sin inbjudningslänk. Det behövs inga genomgångar eller utbildningar. Men det som verkligen sticker ut är Jobylons passion för att hjälpa sina kunder att lyckas. Jag skulle säga att Jobylons kundservice är unik!
Out of all applicant tracking software's I have used in my career, Jobylon trumps them all! Not to mention the modern format on job postings ensuring our jobs are visually attractive and more inviting than your standard black and white text. Jobylon also offers an amazing customer service and frequently goes above and beyond to accommodate our needs and requirements.
To recruit the best talent, a few things are essential to us: Offer the candidates a simple application experience. Keep candidates informed about the status of their application. Allow our recruitment team to collaborate during the recruitment process easily. Jobylon gives us all of this, and on top it does not hurt either that the job postings are beautiful.
We have for years tried to attract A-players and real talent using both recruitment companies and our own job ads, with very shaky results. With Jobylon we quickly created a job posting and shared it in social media which generated more than 10 times better conversions than what we're used to.
Jobylon is a smart, modern and easy way to recruit. It has made our hiring process so much smoother!
We were searching for a cost-efficient recruitment tool which could streamline our entire hiring process as well as simplify the application process for potential candidates. These requirements, along with a fantastic service from the staff at Jobylon led us to choose this great tool.
With Jobylon, we're not only simplifying our internal processes but also making sure to offer the best candidate experience possible. By presenting our open positions through beautiful and rich job postings, we're strengthening our Employer Brand and making it easier than ever to send in an application to us. In addition, Jobylon's focus on customer service and eagerness to develop based on our needs has proven to be invaluable. The feedback from not only hiring managers but even candidates have been excellent!
Jobylon har ett effektivt, enkelt och datadrivet synsätt när det kommer till rekrytering, något som passar vår process på Northvolt väldigt bra. Deras kreativitet och flexibilitet är en av de saker vi verkligen värnar om - det passar oss bra eftersom vi befinner oss i en dynamisk fas av snabb tillväxt. De stöttar oss med en fantastisk kundservice och ser till att vi ständigt utvecklas tillsammans - alltid med ett leende och en positiv attityd.
Det som gör att jag ser att vi kommer fortsätta använda Jobylon i en lång tid framöver är just partnerskapet, att man utvecklar systemet tillsammans.
Vi valde Jobylon för vi ville ge en riktigt bra kandidatupplevelse. Det ska vara lätt att söka jobb hos oss, det ska kännas modernt.
Det viktigaste är att vi har ett system som har koll på kandidaterna. Vi har inga Excel-dokument, vi har inte kandidater på mailen, vi får in allting på Jobylon.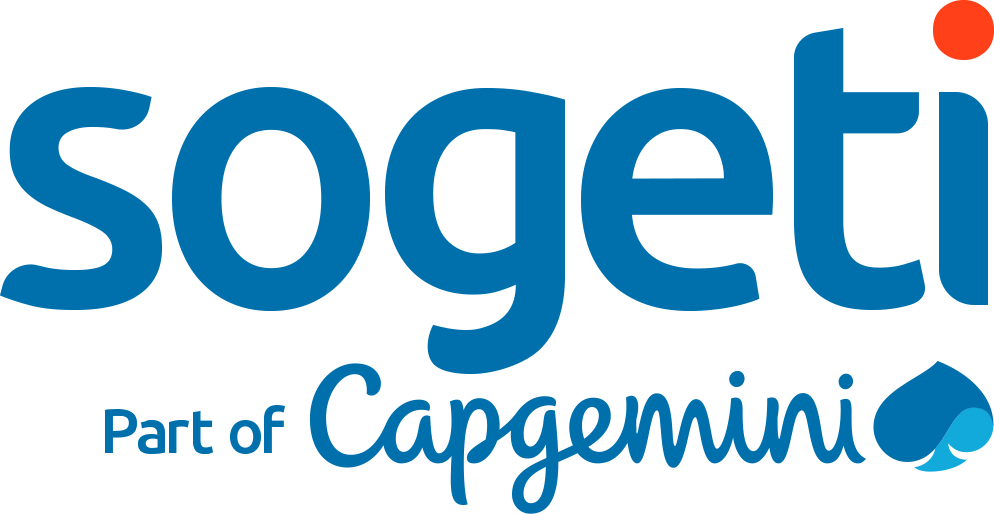 Jobylon is simple and straight forward to use. The previous hiring solution we used was more difficult to understand and many managers ended up not using it. With Jobylon everyone is on board!
Jobylon is a very simple and easy-to-grasp recruitment system both for managers and candidates. The best thing with Jobylon is their crew and their willingness to listen and help their customers as well as develop their product to meet customer needs.
Jobylon has significantly simplified our recruitment process by offering us the tool to collect and manage all relevant applicant data in one place. The tool is user friendly and looks great, both for internal users as well as applicants! I highly appreciate the level of customer care at Jobylon and how they continue to keep us updated with new features and improvements. For us, this is more than just a recruitment software, it simplifies our whole internal process and boosts our Employer Brand!

Jobylon is a flexible, intuitive and above all, a fun tool to work with! It makes it extremely easy to keep track of all your applicants and to collaborate with your colleagues. Jobylon's customer service and support is beyond all expectations, making the work even more enjoyable!
It's a true pleasure and a lot of fun working with Jobylon, a customer and solution oriented tool driven by our ever changing strategic and operative challenges. I have never before experienced a partner this customer oriented, from a technical point of view as well as in the dialogue. At Dustin, our daily work is driven in a fast pace and time can be a challenge implementing internal projects, but the Jobylon team has been truly supportive and a very trustworthy partner, not only during the startup period but at all times. I wish to emphasise the positive and personal approach in the dialogue, which is unique and much appreciated by the HR team at Dustin.
To work with Jobylon's hiring solution feels great! The tool is intuitive, innovative and feature rich. The Jobylon team have also proven that they take customer service and responsiveness to new levels. Impressive!
Jobylon har verkligen förenklat vår rekryteringsprocess. Det är ett enkelt och intuitivt verktyg för vår organisation att använda. Det som verkligen sticker ut är Jobylons fantastiska service. Vi har en bra, engagerad och positiv partner, alltid vid vår sida!
Jobylon har avsevärt förenklat vår rekryteringsprocess. Det är otroligt intuitivt och smidigt system - för både HR, rekryterande chefer och kandidater. Utöver det så erbjuder Jobylon sina kunder service i världsklass!
Jobylon är det effektivaste och smidigaste rekryteringssystem jag jobbat med. Det effektiviserar och underlättar våra rekryteringsprocesser avsevärt. Då vi ofta är flera personer i rekryteringsteamet är det avgörande att ha ett verktyg som tillåter flera användare screena, bedöma och kommunicera med kandidaterna. Med Jobylon kan vi göra precis detta samtidigt som vi kan ha stenkoll på vad som görs och vem som gör det. Det är ett självförklarande användargränssnitt och skapar samtidigt en god kandidatupplevelse. Men det allra bäst med Jobylon är tveklöst den fantastiska support och service vi får från Jobylon teamet!
Managing our recruitment process in Jobylon is very efficient, intuitive and transparent. The provided and ready to go job themes makes it super simple to create beautiful job postings. The staff at Jobylon are very open to any feedback we might have and when needed they always assist promptly and professionally!
Since we're expanding a lot with new stores we were in need of a an easy-to-use hiring tool that everyone in the organisation, not only the HR team, could use. We found Jobylon to be the absolute best! Since starting working with them, we've been given the best service possible. Jobylon are quick, service-minded but also challenge us to think outside the box when creating job ads to find the right candidates.

We needed an easy-to-use and cost-efficient hiring tool. Our search stopped with Jobylon. It's modern and has an unbeatable and intuitive user interface. Feature-wise, Jobylon meets and exceeds all our requirements and deliver an excellent customer support.
Thanks to Jobylon, we've managed to streamline our hiring process and work with more structure. Our job postings looks great, which is crucial in order to keep working with our employer brand! The opportunity to influence the product and the phenomenal level of service were also contributing factors why we chose Jobylon as partners.
Jobylon offers us a great tool to create beautiful job ads and manage our applications. We even use it to organize leads in our outbound recruitment process. Having one place where both me and my co-workers can work from makes our work a lot easier and organised. No more forwarding e-mails between each other!
We were looking for a modern and flexible solution to manage our recruitments as well as finding a way to present our vacancies through beautifully designed and branded job ads. Thanks to Jobylon, we've managed to achieve all that and have today a fantastic partnership. The Jobylon team are always open for new ideas with a proactive and responsive approach – all characteristics which makes them one of our most important partners within Human Capital.
Getting started with Jobylon was a breeze, users were up and running from day one. Recruiting used to cause negative energy internally, but now it is something engaging! The best thing about Jobylon is working with their team, always being available, open to ideas, good at what they do and fun to work with!