The Recruitment Trends 2023 Report
The yearly trend report with 5 key trends shaping the hiring landscape in 2023.
Fill in the form to access the report 👇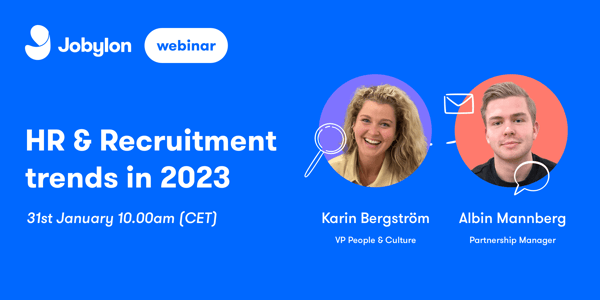 Watch the webinar on-demand to get an in-depth view!
Once you read the report, gain an extra edge in 2023 with our in-depth webinar. Learn more about the 5 key HR & Recruitment trends, ask questions and get personalized advice from our experts.
Watch the replay